Battle of Luxury Midsize SUVs: INFINITI QX60 vs. Acura MDX
When it comes to luxury midsize SUVs, the market is full of impressive options that combine style, comfort, and performance.
Two standouts in this category are the INFINITI QX60 and the Acura MDX. Both vehicles offer various features designed to provide a premium driving experience, but each has unique characteristics that set them apart. Let's compare the INFINITI QX60 and the Acura MDX to help you decide which one best aligns with your preferences and needs.
Exterior Design
The 2023 INFINITI QX60 and 2023 Acura MDX are both beautifully crafted to command attention. The INFINITI QX60 boasts a sleek and elegant exterior characterized by its signature double-arch grille and distinctive LED headlights. It's sophisticated lines, and subtle curves contribute to a refined appearance that stands out on the road. On the other hand, the Acura MDX presents a more aggressive and angular design, featuring the brand's prominent pentagon grille and Jewel Eye LED headlights.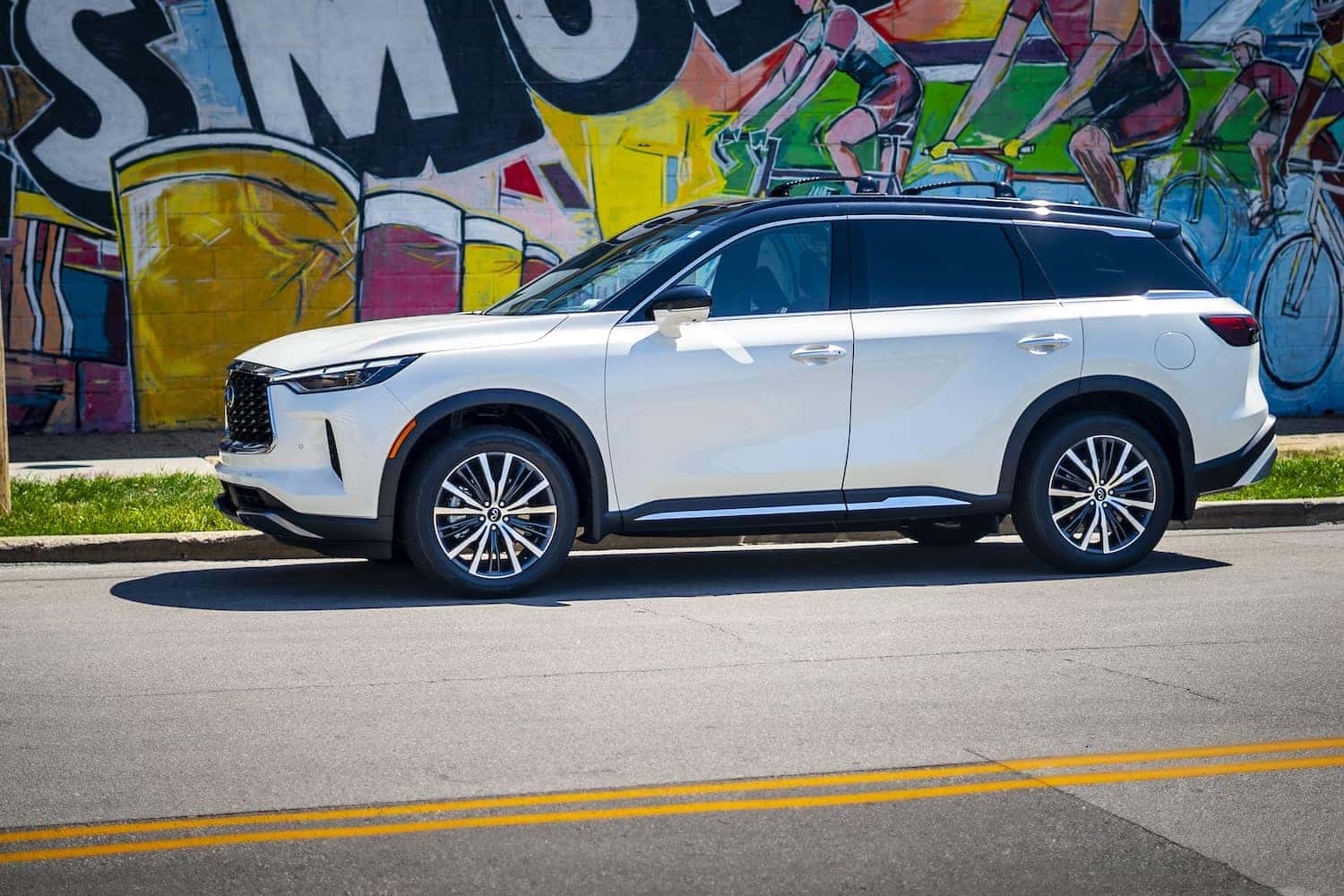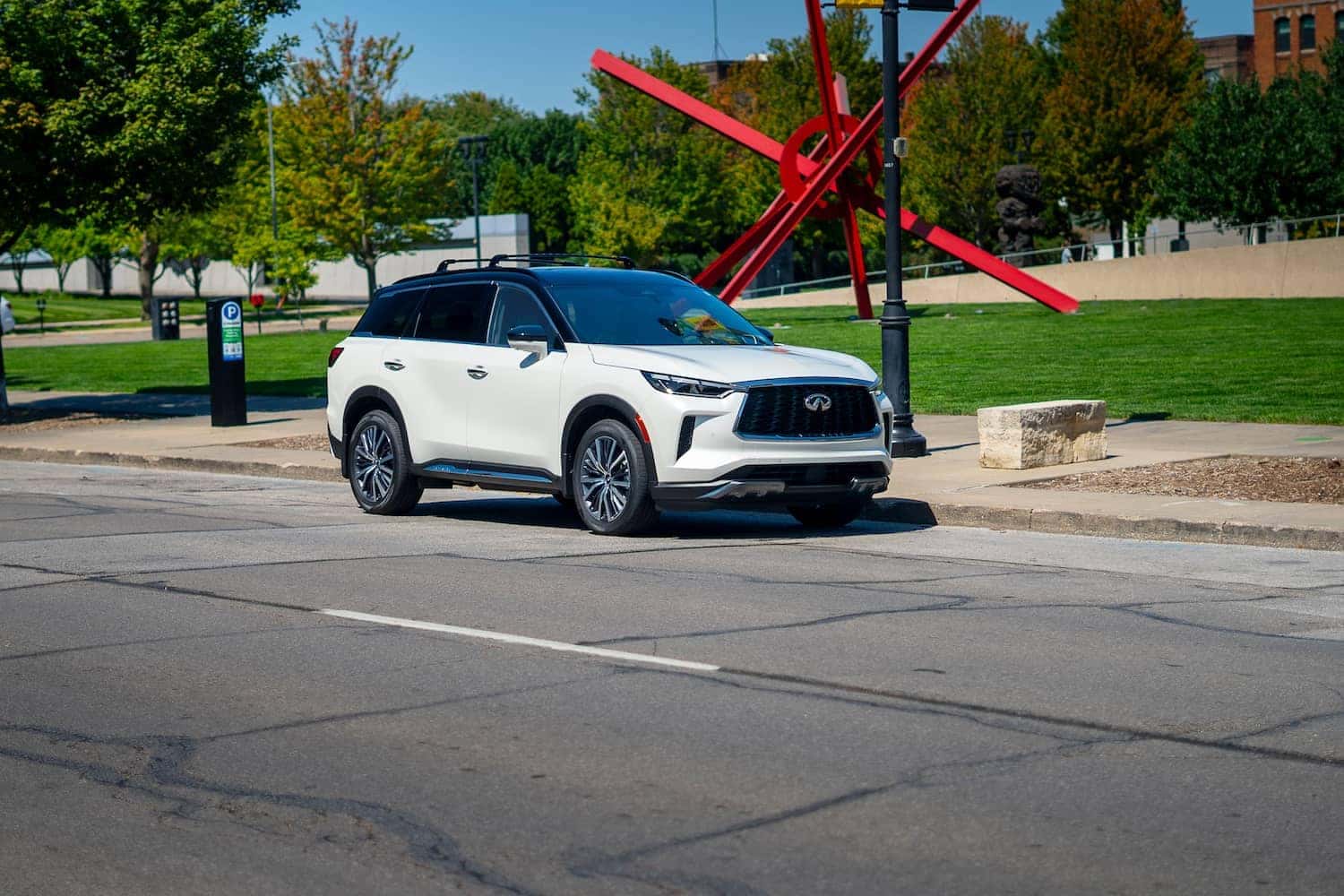 Interior
Step inside both vehicles, and you'll be greeted by upscale interiors prioritizing comfort and luxury. Blending form and function inside their spacious cabins, the QX60 and MDX can accommodate seven people with three rows of seats. With the rear two rows folded down, the MDX can hold up to 71.4 cubic feet of cargo, while the QX60 boasts a maximum cargo volume of 75.4 cubic feet. The INFINITI QX60 boasts premium materials, including leather upholstery and wood trim, creating a warm and inviting cabin. Its comfortable seating and user-friendly infotainment system provide a relaxed driving experience. The Acura MDX also offers a plush interior featuring high-quality materials and a well-designed layout. One highlight of the MDX is its available A-Spec package, which adds sporty elements to the interior, enhancing the driving ambiance. In both SUVs, you'll find tri-zone climate control, easy third-row access, premium upholstery options — including quilted, semi-aniline leather in the QX60 and massage, heat, and ventilation for the front seats.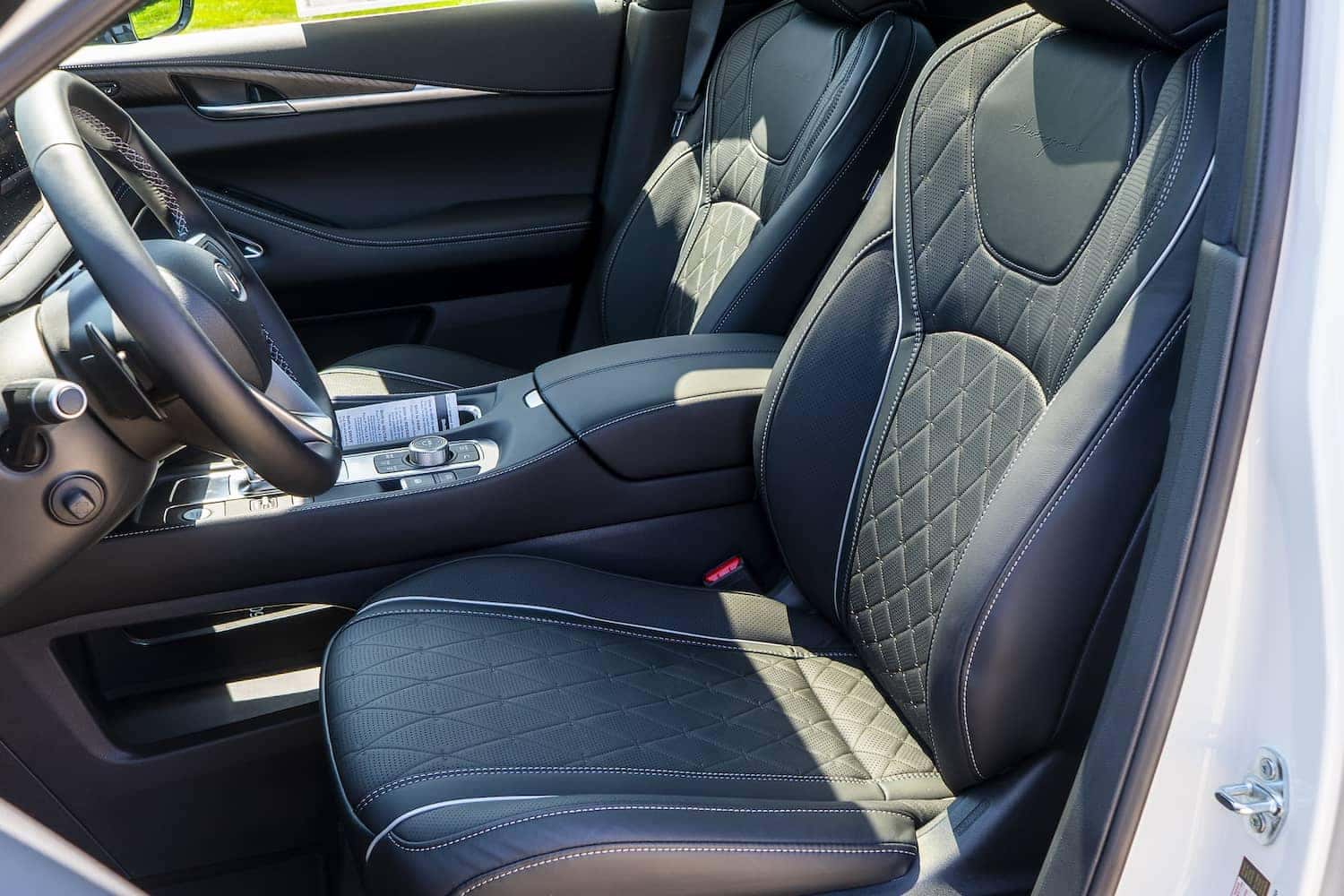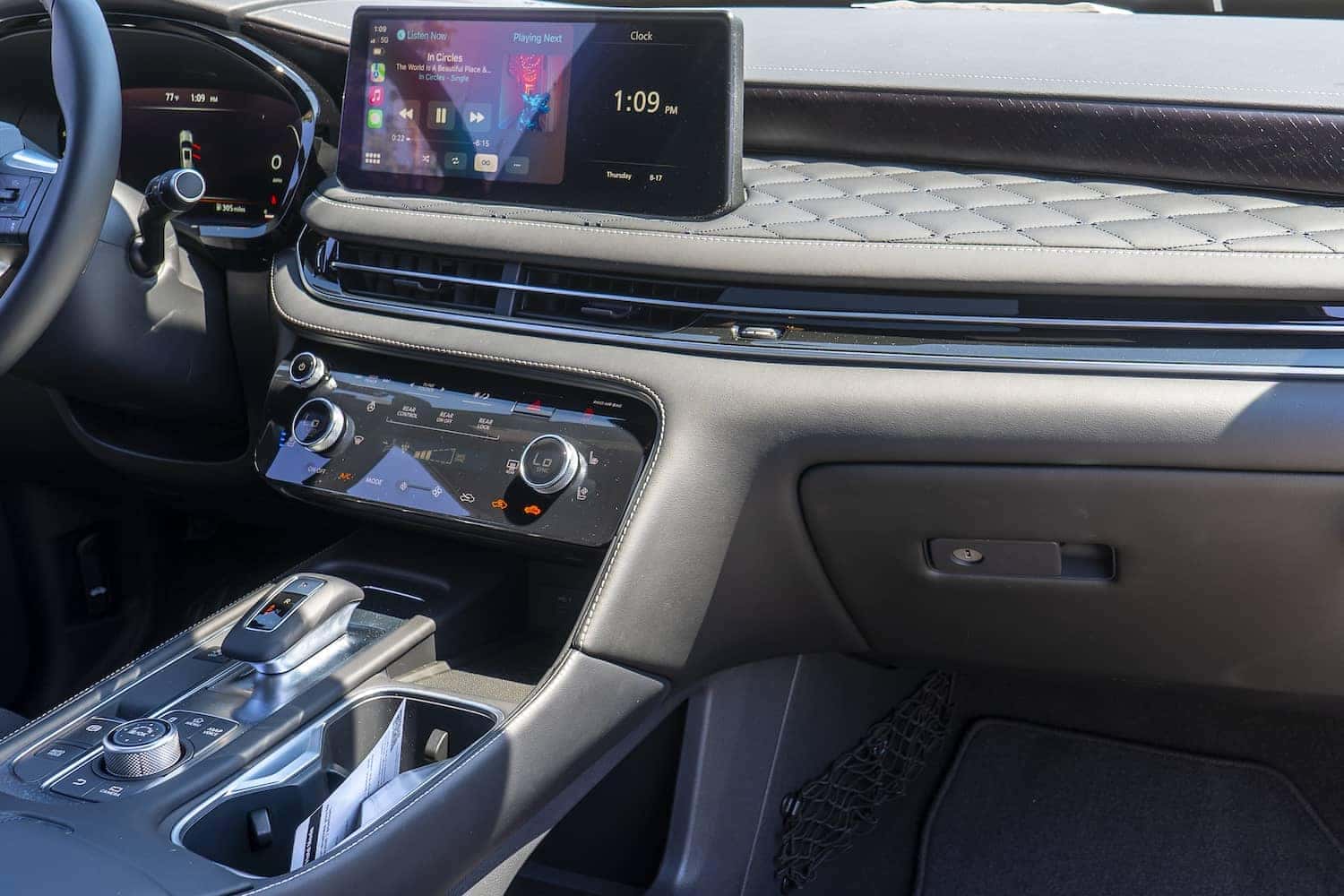 Technology
Both the QX60 and MDX are equipped with modern technology features to enhance connectivity and entertainment with large, easy-to-navigate screens and advanced driver assistance technology. The INFINITI QX60 features a dual-screen infotainment system that provides access to navigation, smartphone integration, and other multimedia functions. The Acura MDX boasts a larger central display and an intuitive touchpad interface, offering easy control over various vehicle settings and entertainment options.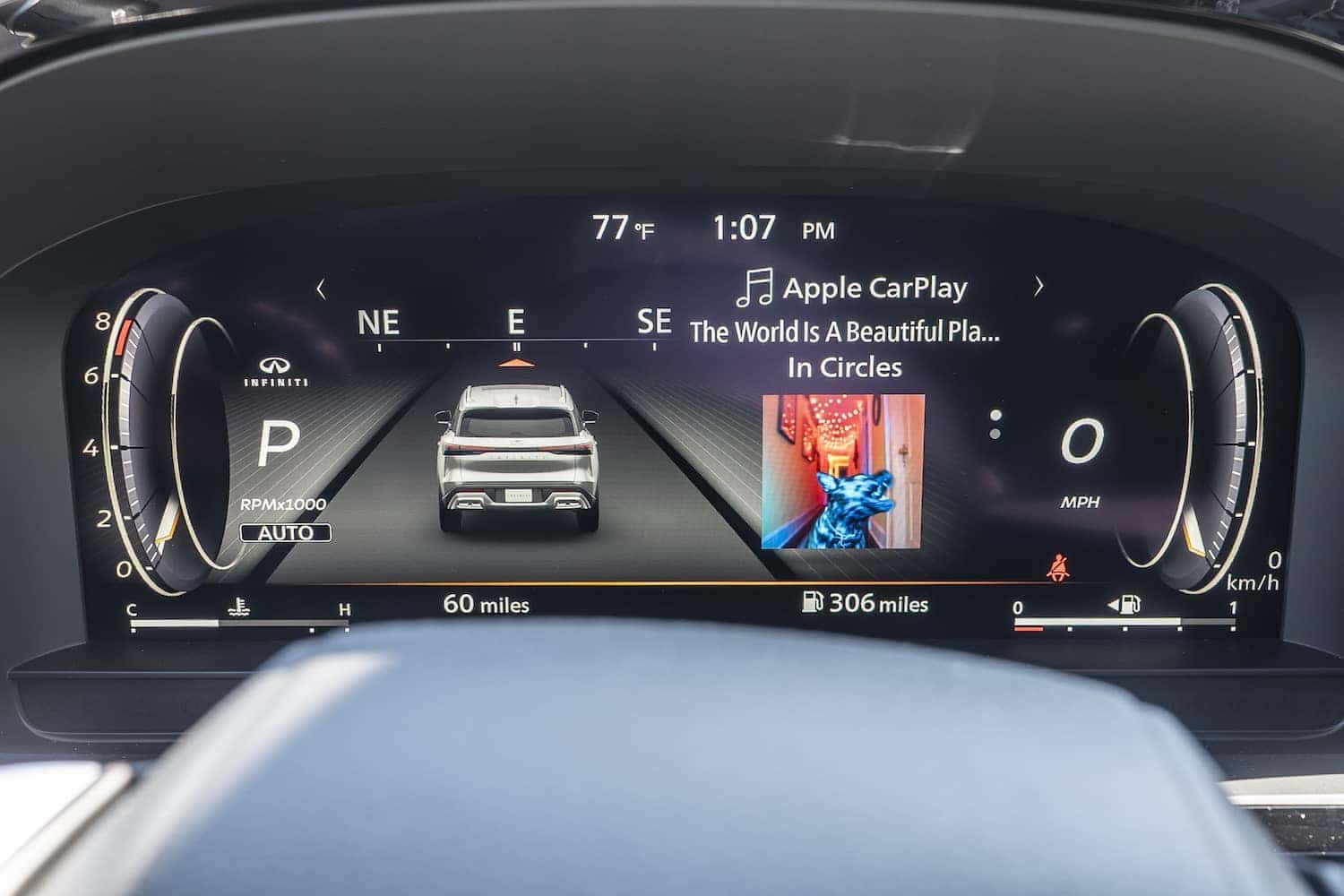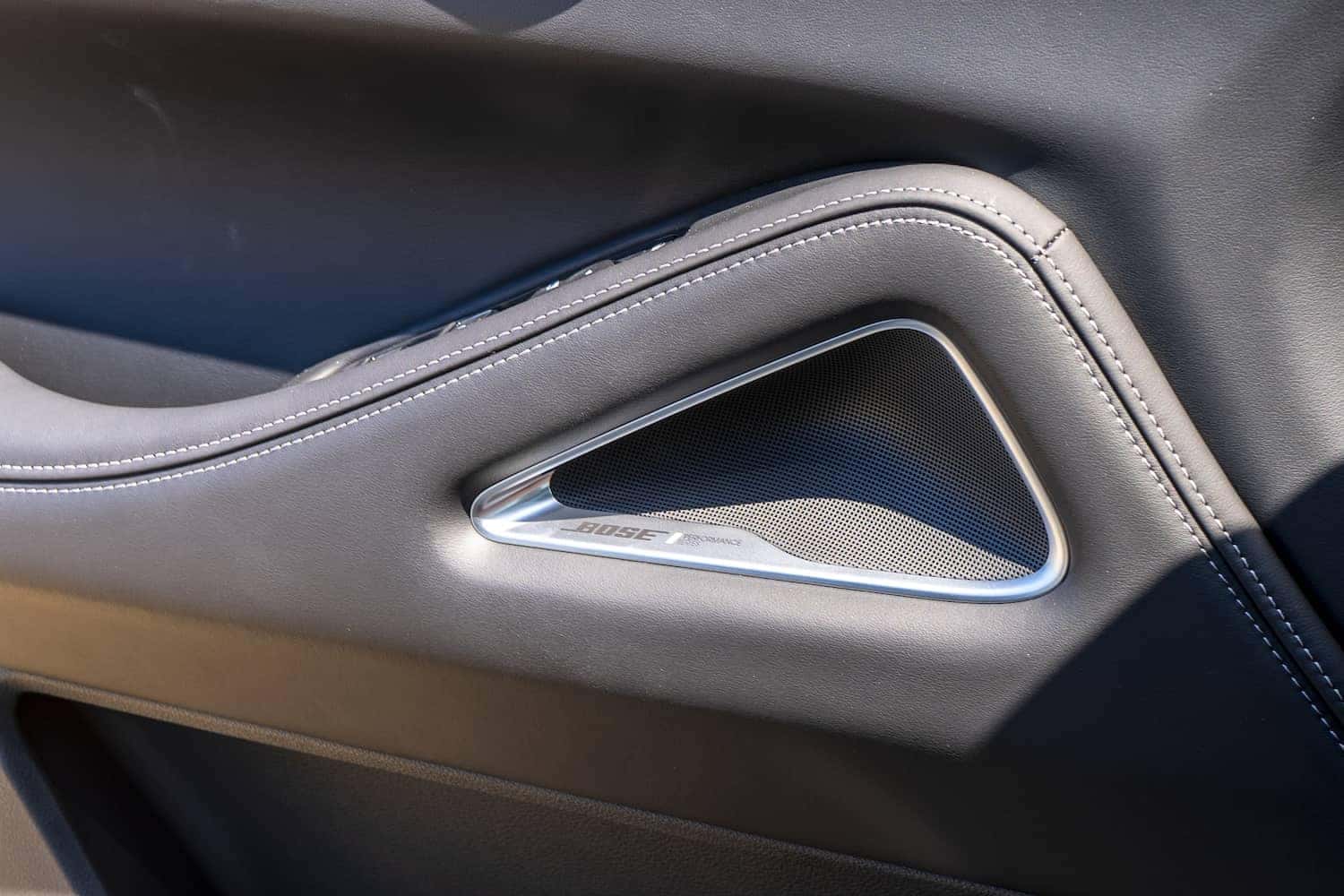 Safety Features
When it comes to safety, there are zero compromises from either model with the QX60 LUXE trim, and above includes ProPILOT Assist with Navi-link, which includes adaptive cruise control and lane-keeping assistance along with a variety of driver assistance technologies and navigation data. The Acura MDX features the AcuraWatch suite of safety technologies, which encompasses similar features, and the Traffic Jam Assist system, designed to make stop-and-go traffic more manageable.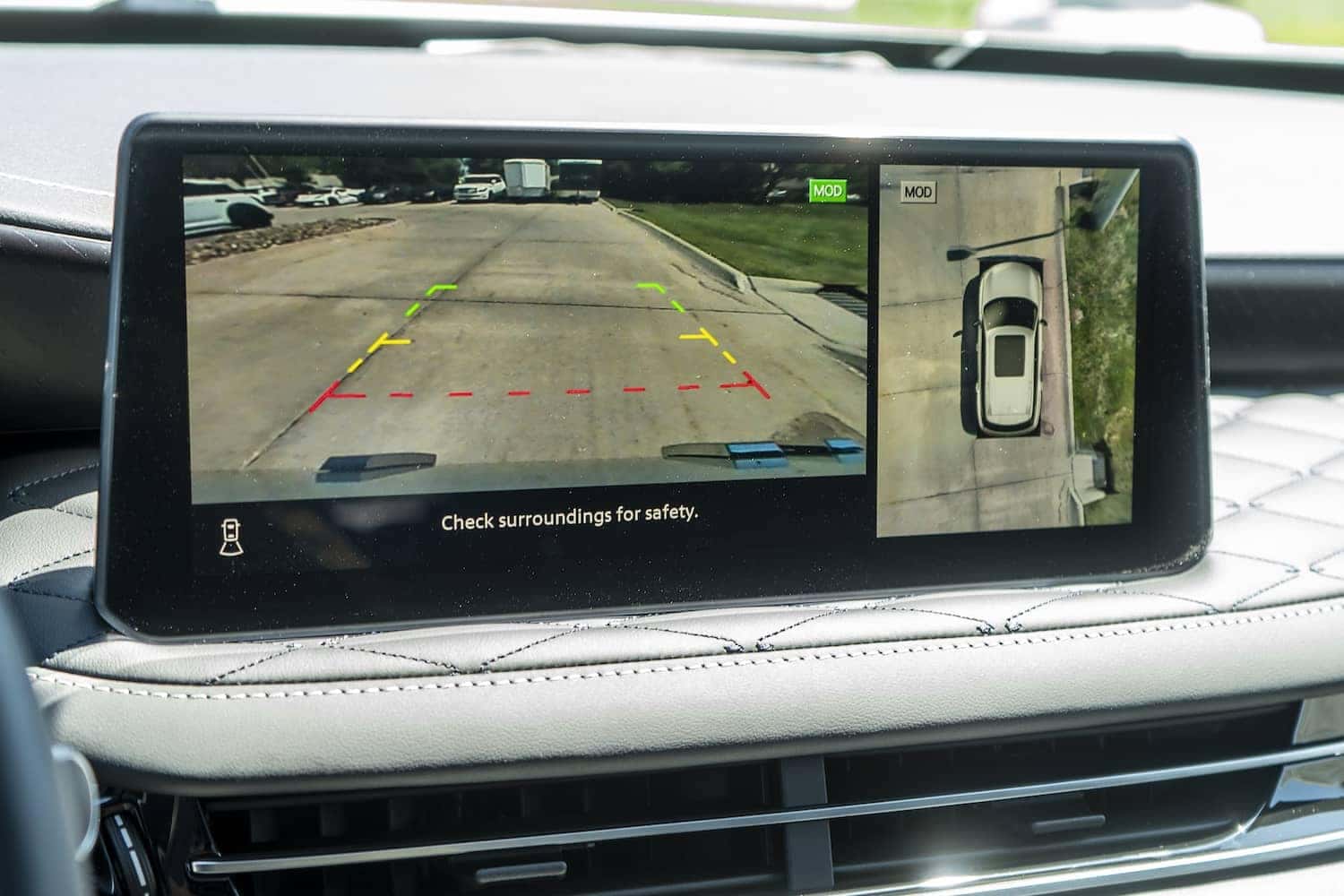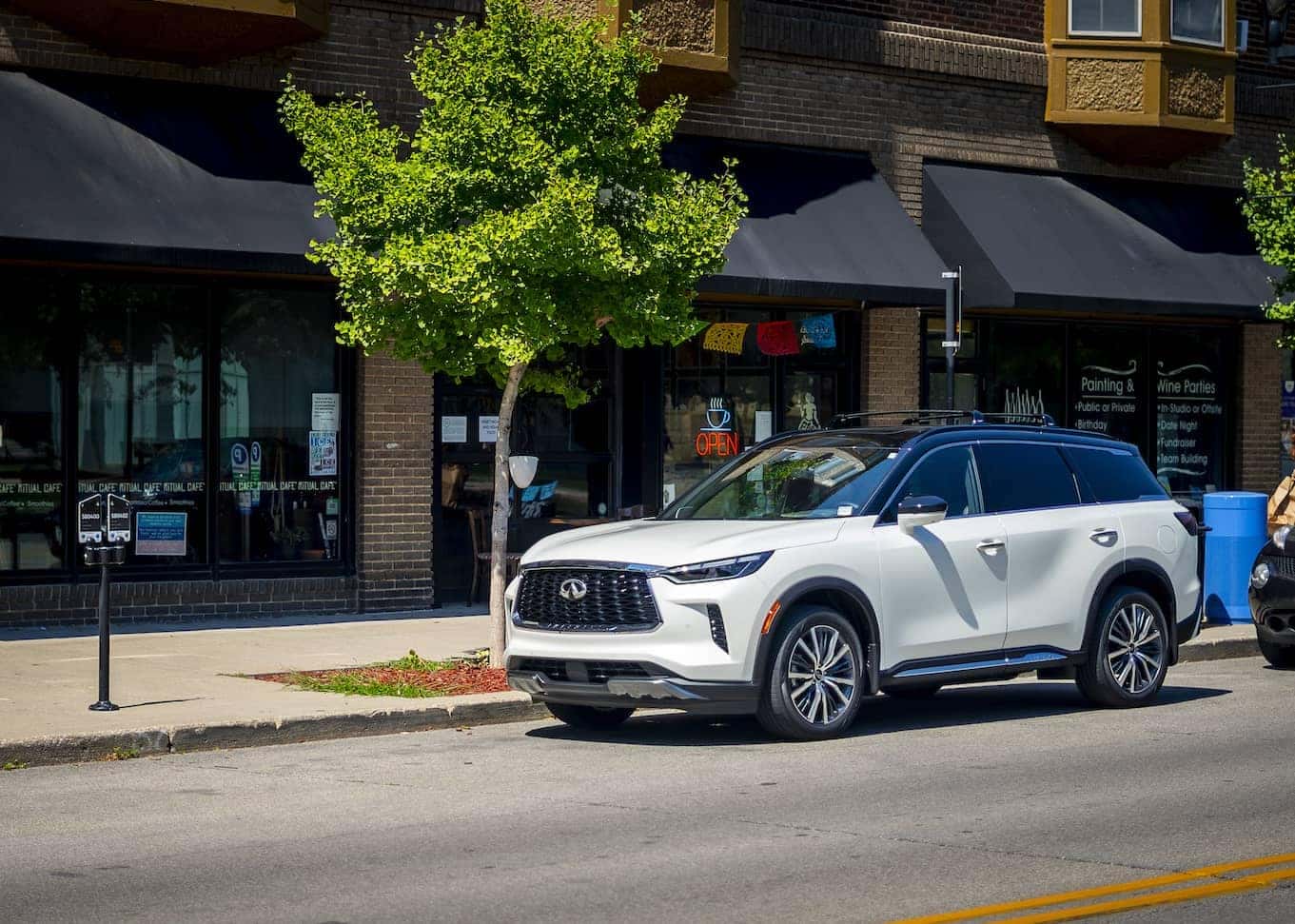 Conclusion: In the showdown between the INFINITI QX60 and the Acura MDX, both vehicles present compelling options for luxury midsize SUV enthusiasts. The INFINITI QX60 excels in offering a refined and comfortable driving experience, perfect for those who prioritize elegance and a smooth ride. On the other hand, the Acura MDX caters to drivers seeking a more dynamic journey. Ultimately, your choice between these two exceptional vehicles will depend on your design, performance, and technology preferences.